החורף בישראל הוא קצר יחסית, וגם לא קר במיוחד. ועדיין, כשכבר יש חורף - משתדלים לנצל אותו עד הסוף.
Winter in Israel is pretty short, and not very cold. but when we finally get winter - we try to get the best of it.
חותמת חורפית במיוחד לכל חובבי החורף.
winter stamp, for those who love the winter cold.
מגיע ב4 גרסאות שונות (רגילה, ללא סרטים, סרטים שחורים ועם צעיף מפוספס)
comes in 4 versions (regular, bow less, black bows and striped scarf)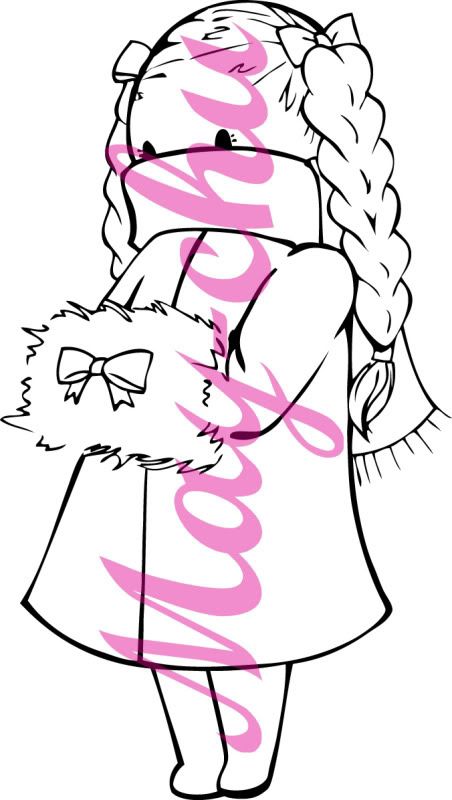 לחצו כאן
.
שימו לב - הרוכש יקבל גרסה בשחור ולבן של האיור הנ"ל. לפניכם דוגמה שלו צבוע ובשימוש:
Please note -- you will receive a black and white image. Here is a sample of it, colored and used: