אצלנו בישראל אין הרבה שלג... למעשה, אין בכלל. פעם בכמה שנים אנחנו זוכים למעט שלג בירושלים, וגם הוא לא שורד הרבה.
Here in Israel we don't get much snow... in fact, almost non at all. every once in a couple of years we get a little snow in Jerusalem, but it doesn't last very long.
אז גם בשבילנו - המתגעגעים לשלג, וגם בשביל אלו ששלג הוא בשבילם עניין שבסדר היום, נוצרה החותמת המתוקה הזו. חותמת חורפית במיוחד
so for those of us that miss the snow, and for those who get plenty of it, there's this cute wintry digital stamp.
מגיע ב4 גרסאות שונות (רגילה, חצאית מנוקדת, עיניים סגורות, חליפת החלקה)
comes in 4 versions (regular,spotted skirt, closed eyes, skating suit)
לרכישה בחנות באטסי,
לחצו כאן
.
שימו לב - הרוכש יקבל גרסה בשחור ולבן של האיור הנ"ל. לפניכם דוגמה שלו צבוע ובשימוש:
Please note -- you will receive a black and white image. Here is a sample of it, colored and used: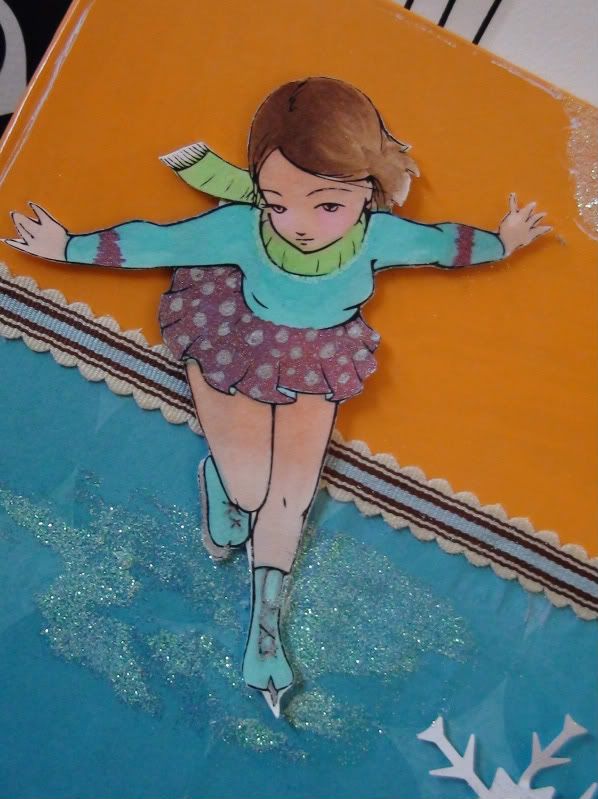 art by May-chu, used by yafyafit